Morning mail: tax warning, Facebook data revelation, bight oil fears | Australia news
Good morning, this is Eleanor Ainge Roy bringing you the main stories and must-reads on Monday 7 May.
Top stories
Scott Morrison's "speed limit" on taxes has been described as an "arbitrary" rule that will push the government to make austerity cuts to fund new programs. On Sunday the treasurer said that exceeding the Coalition's 23.9% tax-to-GDP limit would put "jobs and the economy and essential services at risk". But while a dramatic improvement in revenues has given the Coalition room to ditch the planned $8bn Medicare levy increase and offer income tax cuts, the Australia Institute has warned in a briefing note that the combination of a limit on tax and a surplus target would necessitate spending cuts in future.
The paper echoes concerns from the shadow treasurer, Chris Bowen, about eroding the revenue base, as Labor prepares to match "targeted tax relief" and promise larger surpluses by raising revenue in other areas. The Australia Institute argues that the 23.9% limit is "just the latest of equally arbitrary ceilings to which governments have committed from time to time". It says: "When they are taken seriously, arbitrary tax-to-GDP ratios can severely limit choices available to the electorate."
Facebook's failure to compel Cambridge Analytica to delete all traces of data from its servers enabled the company to retain predictive models derived from millions of social media profiles throughout the US presidential election, the Guardian can reveal. Leaked emails show that when CA told Facebook almost a year before the election that it had deleted data harvested from tens of millions of Facebook users, it stopped short of agreeing to also erase derivatives of the data. The correspondence raises questions about the accuracy of the testimony that Facebook's chief executive, Mark Zuckerberg, gave to the US Congress last month.
The Coalition's $2.2bn cut to universities made in December is a "false economy" that will actually leave the budget worse off in the long term due to decreased income tax receipts, Universities Australia has argued. Modelling from Cadence Economics commissioned by Universities Australia finds that over a 20-year period the cuts will cost the budget between $2.2bn and $3.9bn. In the mid-year economic and fiscal outlook the government cut $2.2bn from universities predominantly through a two-year freeze in commonwealth grants funding for teaching and learning. Universities Australia has now called for the $7bn increase to go towards reversing the cuts.
Aboriginal elders have called for the NSW government to commit to expanding the youth Koori court program after an evaluation found it halved the amount of time young people spent in detention. The court began as a pilot project at Parramatta children's court in February 2015 but has not received ongoing funding. A University of Western Sydney evaluation has found it cut the average number of days spent in youth detention, as well as helping address underlying issues such as unstable accommodation, lack of engagement in education and employment, and disconnection from Aboriginal culture. Elders said it reached children who had little family support and were isolated from the community.

Environmental activists in the Thai city of Chiang Mai claimed victory yesterday after the country's military government agreed not to continue the development of luxury property on forest land. More than 1,000 people protested against the construction of a housing complex earmarked to house judges in the foothills of the Doi Suthep mountains. The demonstration was one of the largest since Thailand's junta took power in 2014. It was also one of a growing number of anti-government protests, including in Bangkok, that are putting pressure on the government before an election planned for 2019.
Sport
The Dragons and Storm lined up in what many were billing as a grand final preview at Kogarah Oval on Sunday. The game played out like a grand final: not the best game, but scrappy and won on defence. It's only May, but if the premiership is Mount Everest, the Dragons are ascending. The Storm – and everyone else – are limping into base camp.
Sir Alex Ferguson still in a serious condition in intensive care after a brain haemorrhage. Former Manchester United players David Beckham and Cristiano Ronaldo are among those sending messages of support to the 76-year-old former Manchester United manager, who underwent emergency surgery on Saturday.
Thinking time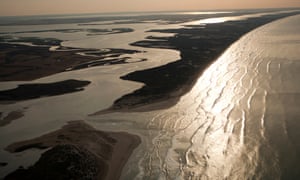 The cold and violent waters of the Great Australian Bight are home to one of the country's most biodiverse and important marine ecosystems – and potentially its newest oil field. In July last year Statoil, Norway's state-owned oil company, became operator and 100% equity owner of two of the four permit zones, and is planning to commence drilling next year. The company says by that time it will have spent more than two years planning the project, and convincing itself it can operate safely and compliantly. But the Greenpeace senior campaigner Nathaniel Pelle says Statoil's experience comes from taking risks in places where other companies won't go. "There's no such thing as safe drilling," Pelle argues.
"Everyone likes a good royal commission – watching normally unaccountable people give an account of themselves," writes Gordon Menzies, an associate professor at the University of Technology Sydney. "With all the anger about inequality now, it is especially appealing to see the spectacularly paid elite getting their comeuppance. But if academic research into the impact money has on ethics is accurate, maybe these financial professionals really couldn't help themselves. Does working with money actually make us worse people?"
Has the time come for Australian wool to make its red-carpet debut? The environmental fashion campaigner Livia Firth, the wife of Colin Firth, uses her time on the red carpet to wear only ethical, sustainable and repurposed fashion, and she's often photographed wearing the same gowns as part of her #30wears pledge. She travelled to Tasmania to meet some of Australia's top merino wool growers and learn about the production of wool, and how to reduce its environment impact. "It's not realistic to think we are going to be in the world without leather or wool or a world without cotton, so what is the blueprint for doing it [better and] beautifully?"
What's he done now?
Donald Trump has said he is open to the idea of being interviewed by special counsel Robert Mueller as past of the Russia investigation – but his new lawyer Rudy Giuliani may advise his client to plead the fifth. Giuliani says he doesn't want Trump to face "prosecution for perjury like Martha Stewart".
Media roundup
The Australian Financial Review splashes with the government's announcement that high-income earners will receive a tax cut – but they will take a backseat to lower and middle income earners, who will get one first. The family of a man who died as the passenger of a reckless driver are calling for an overhaul of the NT justice system, and say the department needs to work collaboratively with Indigenous people, the NT News reports. The ABC has a long read previewing tonight's Four Corners, in which it interviews Saxon Mullins, the 18-year-old who accused Luke Lazarus of raping her in an alley behind a Kings Cross night club. This is her first interview.
Coming up
The judge-only defamation trial between the Wagner family and Alan Jones, his employer Harbour Radio and the journalist Nicholas Cater will continue. The Wagners say Jones accused them of being responsible for 12 deaths at Grantham during the 2011 floods, when one of the walls of the Lockyer Valley quarry they owned collapsed.
The Labor party will decide today whether to back key changes to the Murray-Darling basin plan or vote with the Greens in the Senate tomorrow to block them.
Supporting the Guardian
We'd like to acknowledge our generous supporters who enable us to keep reporting on the critical stories. If you value what we do and would like to help, please make a contribution or become a supporter today. Thank you.